Welcome to Insight Indonesia. we care deeply about your success, please consult your problem with us now! Click Here
UNLEASH PEOPLE POTENTIAL.
EMPOWER THE TEAM.
CREATE A DIFFERENCE.
PROVEN TRACK RECORD
"Kami tidak hanya paham Teori dan Konsep tapi juga matang dalam Implementasi"
Kami memiliki Trainer, Coach dan Associate Consultant yang bersertifikasi dan
berpengalaman di bidangnya. Tidak hanya terbukti secara skill dan knowledge namun juga dari segi pengalaman sebagai praktisi di dunia industri dan pengelolaan SDM di dalam organisasi.
BASED IN MAKASSAR
"Kami berada dekat dengan Anda, dan sangat memahami bahasa, budaya, perilaku
kerja dan kearifan lokal di wilayah Indonesia Timur"
Berdasarkan pengalaman kami, pemahaman terhadap budaya lokal, pemahaman terhadap Bahasa dan situasi keseharian akan membuat level of engagement klien menjadi lebih tinggi baik di dalam kelas training maupun dalam sesi konsultasi bersama kami.
CUSTOMIZED PROGRAM
"Kami melakukan proses Need Assesment yang mendalam untuk membuat program yang berbeda di setiap klien kami"
Tidak ada modul generik yang kami pakai untuk semua klien karena kami percaya setiap organisasi memiliki culture, challenge dan objective yang berbeda. Semua program kami dirancang khusus disesuaikan dengan karakteristik peserta, Kebutuhan dan Tujuan organisasi sehingga hasil akhir program bisa sejalan dengan yang diharapkan oleh para klien kami.
WHAT CLIENT SAYS ABOUT INSIGHT INDONESIA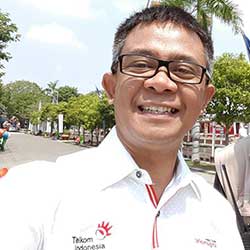 Good training comes from good trainer. Congrats bu Ochy, you are on of the best in Indonesia.. for sure!
Insight Indonesia menjadi partner baru dalam pengembangan team leadership dan secara langsung memberikan dampak positif secara simultan dalam team Pertamina Patra Niaga Indonesia Timur!
Insight Indonesia telah menjadi partner utama kami dalam Leadership Development dan Pengembangan kualitas SDM. Menjaga kualitas kompetensi dan menjalankan amanah adalah kelebihan utama dari para Fasilitator Insight Indonesia
Thank you to Insight to bring on a  team building exercise it's very eventfull, freefull   excersice, we learn a lot, and we have a lot of fun.